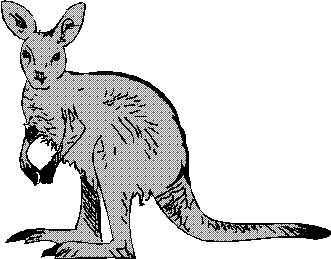 Pocket's
Corner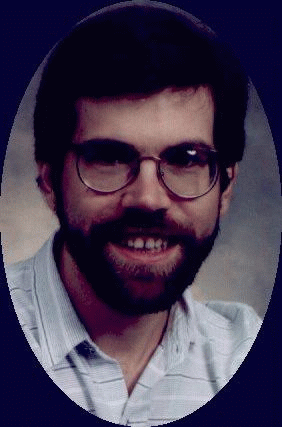 Hi! My name is Carl. I use the nickname Pockets when I am when I am chatting with my friends on the Internet Relay Chat. So why is there a kangaroo on this page? Because my nick comes from a kangaroo puppet I have. When I am on IRC, I am often on the channel called #New-Wine, a channel on spiritual renewal in the church. I can also be found on #Christ, and #Christ's_Love.
Just a little about myself
I moved from Iowa to Norwich, New York. My age is 34. I recently got a job at Miller Aviation, where I work as a junior computer programmer. I like my job a lot. I have been a Christian for 15 years now. I go to Norwich Christian and Missionary Alliance Church. I am a part of a newly developed intercession team at the church.
We got married!!!

Our Official Engagement Photo

This is Michelle and I! We met on IRC on #Christian_Singles. During my spring break (March 22-30, 1997), I went to visit her. We were comfortable with each other almost immediately! We are definitely in love! We are waiting on the Lord for our future! And that is the perfect place for it to be! When we met I was going out with another gal, but that did not work out.....And Michelle felt bad for me. So she prayed that I would find a nice Christian gal. When she prayed that, she didn't know that she would the answer to her own prayer! Our relationship has definitely been better than we could have imagined! I moved to New York from Iowa, so that we could be near each other. We got married on April 18, 1998. This verse really describes the relationship:

"Now glory be to God! By his mighty power at work within us, he is able to accomplish infinitely more than we would ever dare to ask or hope." (Eph 3:20 New Living Translation )

Submit your page to 34 popular sites for free, using one form!
Best Viewed with Internet Explorer